HARD TIME LOADING THE GUN? 
Here's the Solution:
✔Self-adjusts to the magazine and loads it easily, painlessly, and reliably!
✔Protects your fingers and mags.
✔No more pain! Load hundreds of rounds painlessly.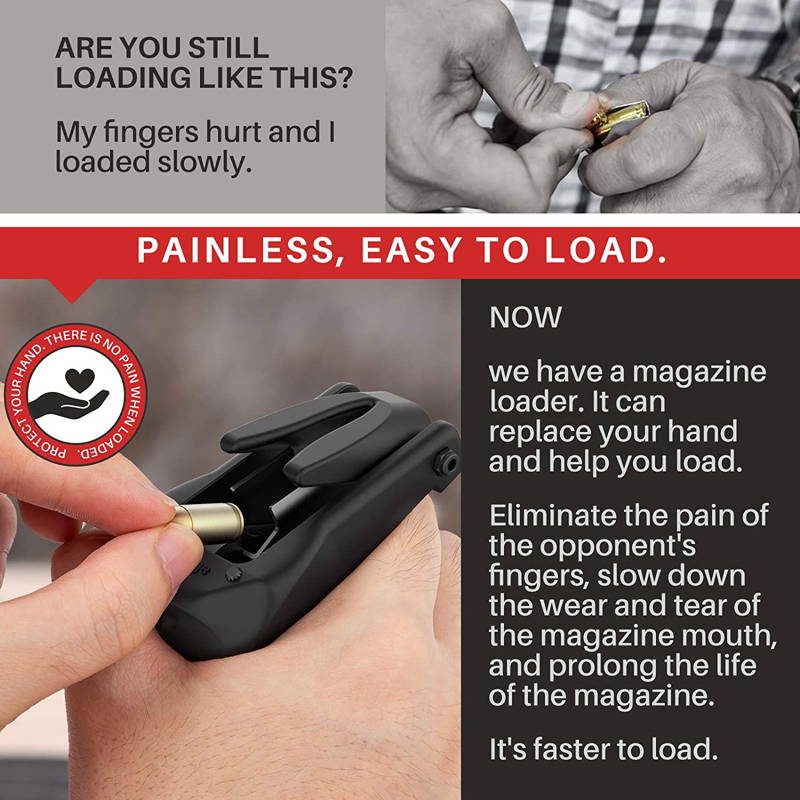 ✔Simple as that. Extremely helpful for those shooters who experience weakened hand strength or have an injury that may prevent them from reloading magazines the standard way.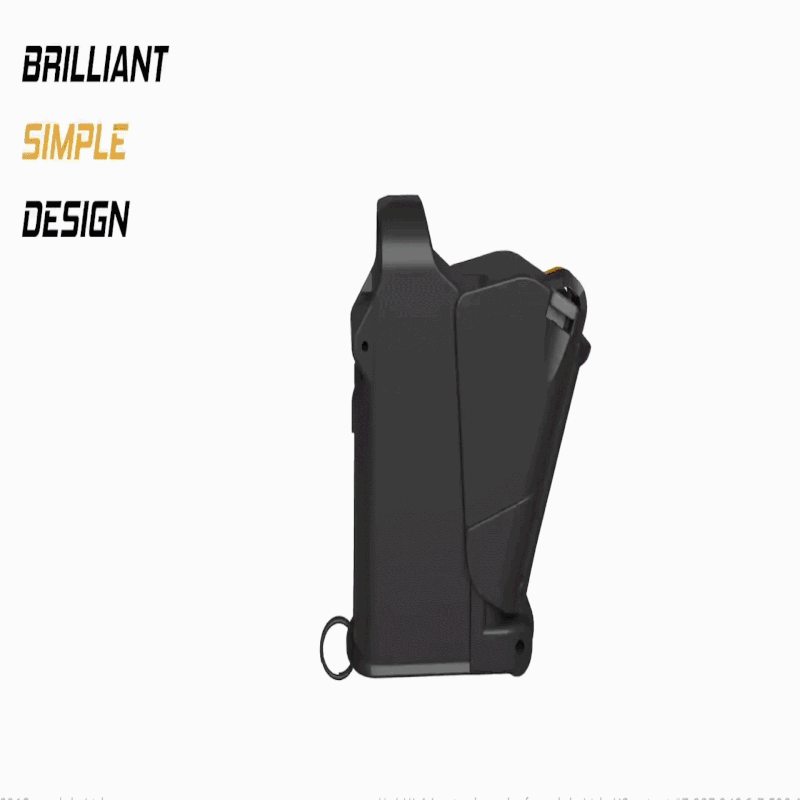 ✔Spring-loaded wings give more stability for smaller magazines than competing products Loading rounds becomes enjoyable rather than a pain in the neck.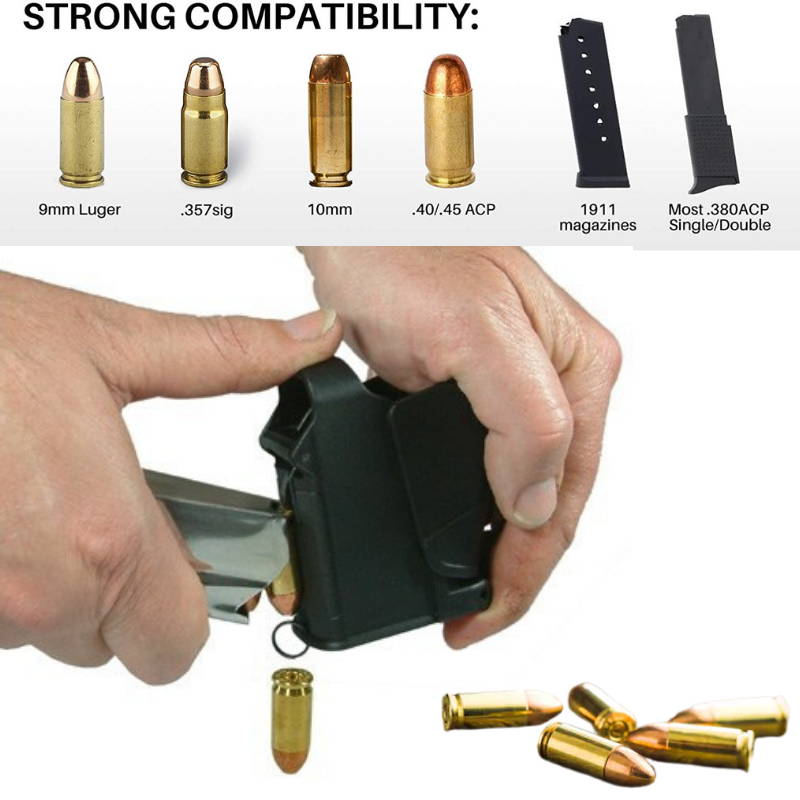 ✔Universal design for single and double-stack mags - Made from hardened steel parts and super strong glass-filled nylon frame. SPECS: Accepts 9mm, 10mm, .357 Sig, .40 S&W and .45 calibers.
How Does it work?
1. Load your entire magazine quicker and easier than ever before. 
2. Place the magazine into the loader and then drop in each round. 
3. As fast as you can push down and drop in the next round your magazine will be loaded in no time or effort, places the round into the magazine and seats each round to the back in one motion.
4. A proper way of using our magazine loader for ultimate performance refers to the demonstration above.

Important
Loads the following mags: Astra, Auto-Ordnance, Barak, Beretta, Browning, Bul, Colt, CZ, EAA, FN, Glock, HK, Hi-Point, High Standard, Jericho, Kahr, Kel-Tec, Kimber, Les Baer, Llama, Luger, Magnum Research, Para, Pheonix Arms, Ruger, Sigma, Sig/Sauer, S&W, Springfield Armory, Star, Steyr, Taurus, Vector, Walther, and more.
* The Universal Mag Speed Loader does NOT load the following:
a)  Magazines with less than 8mm between feed lips
b) Glock G36 6 round single stack (Beak will not come out of the magazine)
c) Glock G37/8/9 45 GAP double stack (Beak will not come out of the magazine)
d) S&W 7 round 9mm SS (Beak too wide, does not enter between feed lips)
e) Rounds longer than 33mm, like: 9x23 Win, .38 Special, .357 Magnum, .357 Max., .41/.44 Rem. Mag., .44 S&W Special, .45 Colt, .45 Win Mag., .50AE
f) Kel Tec PMR-30 mags